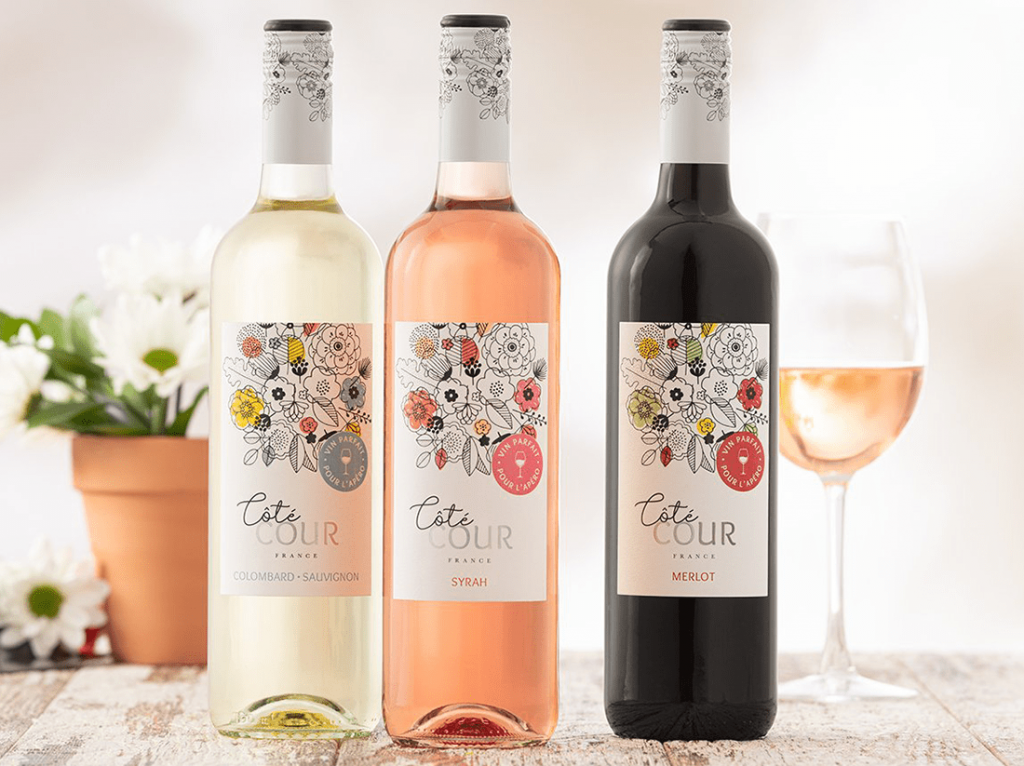 The price, the tasting notes, the origin, or the dish with which the wine will be paired are important factors in the wine buying process. But for many, the packaging is as important as the wine itself. Wine packaging is an art, in which Ezi Brand Design succeeds in standing out!
The packaging, first used to protect the contents, also serves to set itself apart from its competition. Packaging is a major element of the purchasing process since it acts as a very powerful communication tool. It is the first thing the customer sees before tasting a product. It must have an attractive visual, which will influence the consumer to choose a product among so many others displayed on shelves.
The wine industry is a fiercely competitive field. Wine drinkers have a strong tendency to be infidel with their favorite brands since they love to try new products. Therefore, color, creativity, and artistry are important factors when creating a bottle to arouse emotion in the customer. Indeed, in the eyes of the consumer, careful packaging refers to a quality product. It's the details that make the difference! The shape of the label, the fonts, the quality and texture of the paper, and the printing techniques are all taken into account in purchasing wine.
A 2015 study by Neilson demonstrated the need for attractive designs on in-store products. Only 29% of consumers have a clear idea of ​​the product they are going to buy when they walk into the store. In addition, 64% of consumers say they want to buy a product because the packaging looks good. Finally, 41% of buyers will buy wine again because of its packaging. This gives all products and companies the chance to stand out, as long as they put effort into their packaging!
So, since the label is such an important aspect, the marketing efforts will lead to higher profits. Doing research as well as spending money and time in creating your packaging is essential because many consumers choose their wine by its container and not it is content. Ezi Brand Design is precisely equipped to help you in this area!
To get a quote, click here!